1958 1959 58 59 GMC Fleet Option NOS headlight ring molding door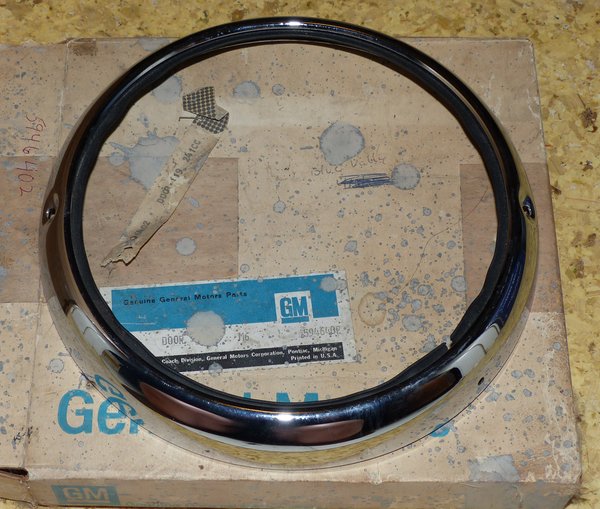 1958 1959 58 59 GMC Fleet Option NOS headlight ring molding door
This is a NOS headlight bezel for your 1958 or 1959 GMC Fleet Option truck. These trucks only had a single headlight, a cheap mesh grill, a heavy duty truck type bumper and a chevrolet dash. The "V" gauge cluster in these trucks had the GMC emblem on the bottom as opposed to the bow tie. Chrome is nice on this and shows minimal to no shelf wear. The last picture shows what the Fleet Option truck looks like.

The third picture shows additional GMC models that this fits. The model numbers correspond to the following years:
S 1959-1959
T 1957
X 1956
Y 1955
N 1960
J 1961- 1962
G 1963
F 1964
This fits most 55-59 GMC heavy duty trucks up to the 800 series trucks.
This also fits 1960-1964 Tilt cabs and coe models.
This also fits 1964 - 1974 Tilt Cabs.
If you have specific questions please send a pic of your truck and the specific model number.