37-53 Dodge truck 1/2 ton 16 x 4 inch wheel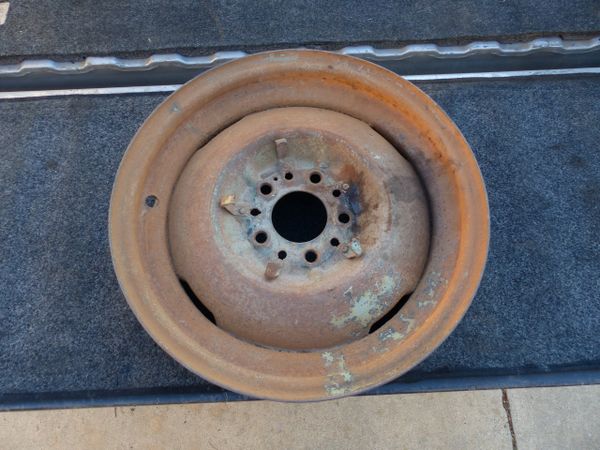 37-53 Dodge truck 1/2 ton 16 x 4 inch wheel
This is a single 16" half ton truck wheel. This is a 4" wide wheel with 4 out of 5 hub cap clips in place. This wheel is correct for all 37-53 dodge trucks with 5 on 4.5" bolt circle.
I have 3 of the wheels in stock. 2 are big window wheels just like the one pictured, and one is a small window wheel. The small window wheel has smaller slits between the center hub and the outer ring.
Shipping is via fedex in the lower 48 states.
1937 37 1939 39 1938 38 1940 40 1941 41 1942 42 1943 43 1944 44 1945 45 1946 46 1947 47 1948 48 1949 49 1950 50 1951 51 1952 52 1953 53 b1b b2b b3b b4b mc rc tc vc wc