48 49 50 51 52 53 1948 1952 1953 Dodge b-series truck door glass window channel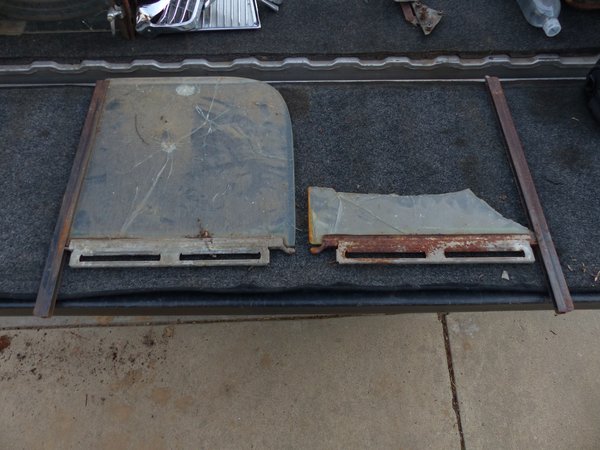 48 49 50 51 52 53 1948 1952 1953 Dodge b-series truck door glass window channel
This is a rot and cancer free pair of window channels for your 48-53 b-series dodge pilot house truck with vent windows. The glass is no good in one ,and not there in the other. These are nice solid California parts and not easy to come by. Most of the time these rot out from sitting in damp conditions, and there are no aftermarket reproductions available. These fit all dodge truck models including COE and panel wagon. These do not fit power wagon models.

1949 1950 1951 b1b b2b b3b b4b b1c b2c b3c b4c b1d b2d b3d b4d
This will ship via fedex in the lower 48 states.