61 71 72 80 81 85 Dodge Truck short bed stepside bed sides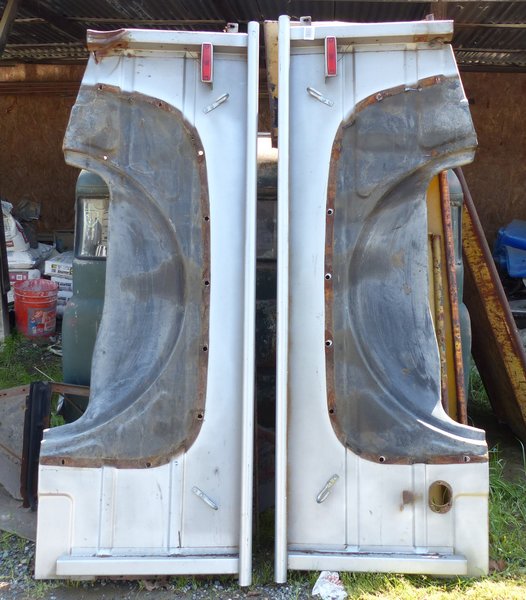 61 71 72 80 81 85 Dodge Truck short bed stepside bed sides
I am currently sold out on these. I do have 48-55 and 56-59 pairs in stock. Prices vary based on condition.
This is a pair of short wheel base bed sides for your 1961 - 1985 Dodge truck Utiline. These were pulled from a 1979 truck which has a 54" wide tailgate. These bedsides will fit all trucks without modification from mid 70's on, where the gas tank was moved under the bed and the filler neck was mounted to the side of the bed. If you have one of these earlier trucks these will require slight modification in filling the holes and removing the side marker lights if you don't want them. These have no rot or cancer. There is a dent at the lower rear of the drivers side bed side. It should be an easy fix. The rest of the sheetmetal is in great condition. Length across the top of the bed rails is 79 1/8".
Price includes shipping via greyhound bus.