64 1964 65 66 Chevelle 1966 Nova SS GTO 442 GS NOS turn signal switch w/ cam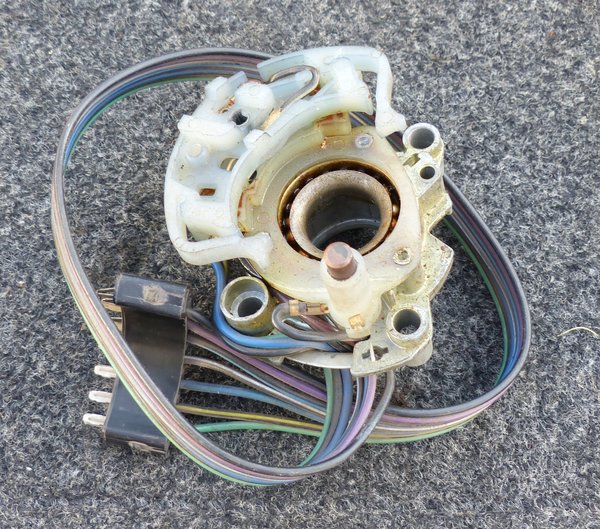 64 1964 65 66 Chevelle 1966 Nova SS GTO 442 GS NOS turn signal switch w/ cam
This is a NOS GM turn signal switch with cancel cam for the following applications:
1964 - 1966 Malibu El Camino Chevelle Super Sport
1966 Nova Chevy II
1965 - 1966 Buick Skylark Special GS Sport Wagon
1965 - 1966 Pontiac Tempest Lemans GTO
1965 - 1966 Oldsmobile Olds Cutlass Supreme F85 442
Make sure the one you are replacing was a B.D.C. switch. There were two switches offered for these same vehicles. Also not that this is for a non tilt column only.